Brought to You by BOLD Vision Enterprise
---
Bold Vision Podcast
---
Actionable information from Efficacious Guest!
---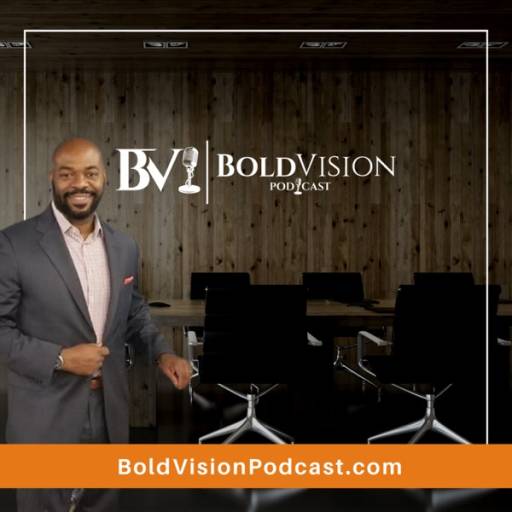 Bold Vision Podcast

ABOUT THE PODCAST

Join Thousands of Bold Visionaries listening worldwide & spread the word. We interview Entrepreneurs from around the globe who are excited about giving excellent tips to improve your business. This podcast's mission is to provide Bold Visionaries access to some of the best minds in the business community. If you believe you have expertise in your industry and would like to be a Guest on the Bold Vision Podcast, please click the "Become a Guest" button below.
DOWNLOAD THE APP
---
Listen with the App.
---
1. Download the SupaPass Player App. 2. Search - Bold Vision Podcast. 3. Subscribe. 4. Easily listen & comment, on your mobile device.
---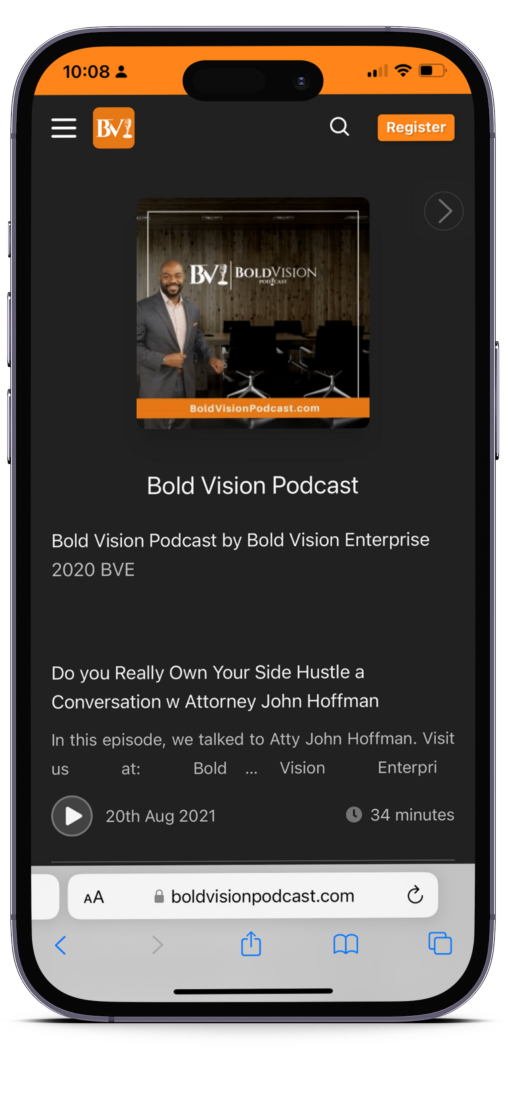 EXPLORE EPISODES & Add Your COMMENTS
---
---
Learn More about BVE
---
Explore the Bold Vision Enterprise (BVE) Ecosystem
---
There is more to BVE than you know.
---
ENJOY & SHARE!
---
Check out Our Premium Content
---
Be first to know when new episodes are released & come chat with others who love it too, to share ideas...
---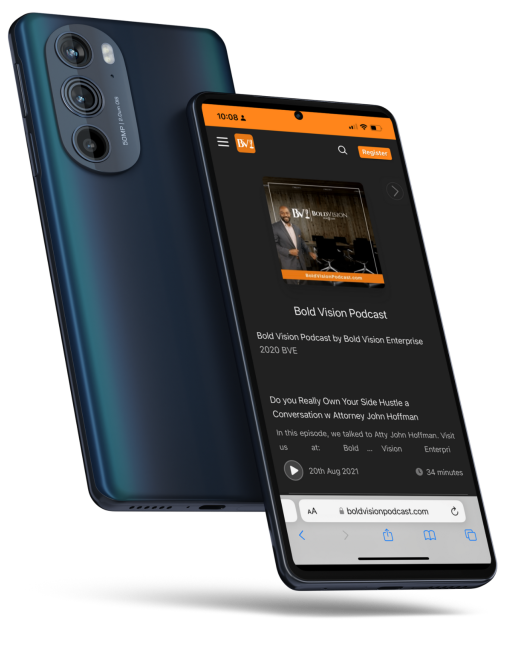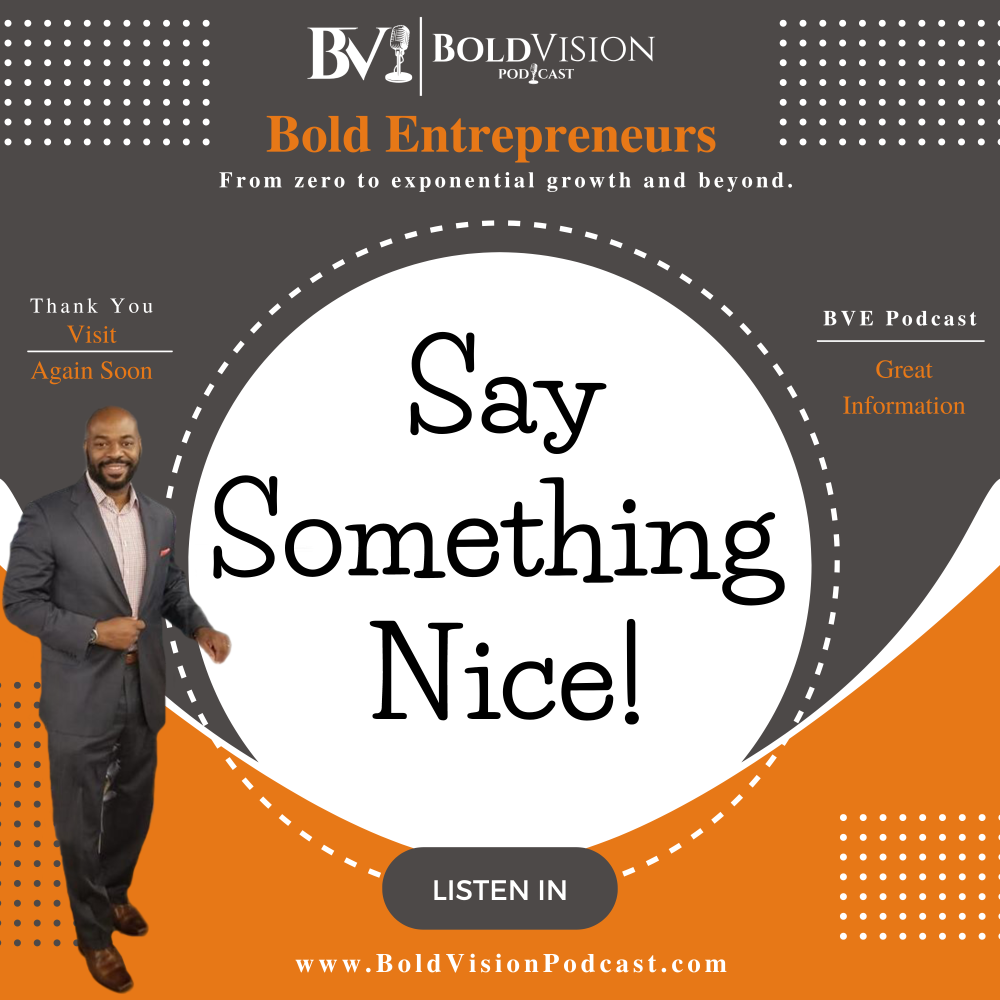 Contact Us
We want to hear from you!